Get Ready to Magnify Your Results in Online Business
While Magnifying God and Keeping Christ at the Center!

October 2-4, 2019
Atlanta, Georgia
Are you building an online business yet struggling to reconcile your faith with the "hustle and grind" message you hear from so many marketers?
Do you desire to make a Kingdom impact with your work but feel uncertain of HOW to create leverage and margin in your online business?
Need support in putting together programs, selling your offerings to dream clients, and making your marketing magnetic without feeling sleazy, slimy, or salesy?
Magnify LIVE
Was Created For You!

days
hours
minutes
seconds
days
hours
minutes
seconds

Imagine being in a room full of business owners who:
Love Jesus and are looking to honor God with their businesses




Have a HUGE call on their life to make a mega-positive impact in the world




Understand your desire to honor God AND create a profitable business




Want to grow and scale to six figures, multi-six figures and even seven-figures without sacrificing family time or their relationship with God




Boldly, bravely and eagerly anticipate the work God's asking them to do




Support each other in Christ and will encourage you to reach your full potential



>> A rock-solid mindset practice that helps you take every thought captive and moves you forward in your business

>> A solidly-mapped-out schedule that tells you WHAT activities to do WHEN for maximum impact in your business
>> Complete clarity around and laser focus on your entire ascension model within your business; you'll learn how to create tiered offerings that all advance your ONE CORE PURPOSE
>> Cutting-edge marketing strategies taught by internationally-recognized presenters on copywriting, FB ads, speaking, book publishing, and more
>> PEACE like you've never felt in knowing that you're on the right track to grow your online business in true alignment with your faith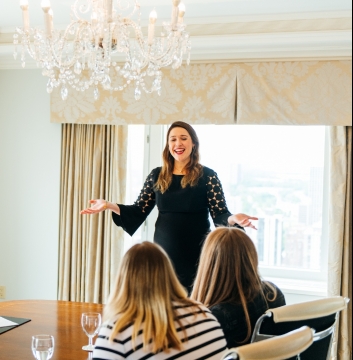 Over three full days together, you'll be equipped with mindset, skills, strategies, and marketing techniques
that will take your online business from a hazy maze of confusion to a crystal-clear vehicle for Kingdom impact.
At the end of our three days together,
you can experience:
Get ready to RECEIVE and EXPERIENCE transformation in your business!
God can grow your business beyond what you can even ask or imagine.
And at Magnify LIVE, we invite God into each corner of our business - knowing that He is the strongest, surest foundation we can build on!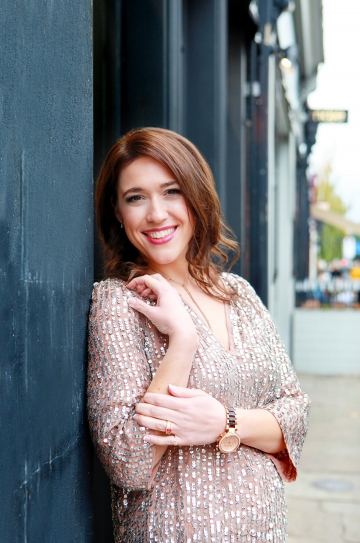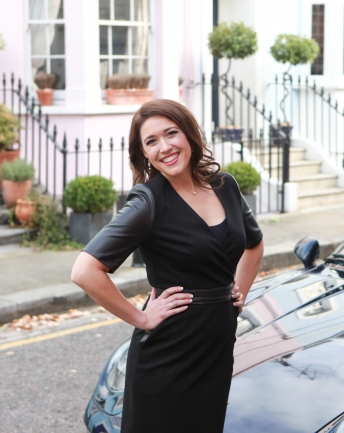 Attending a live event can catapult you to a whole new level of success.
Hey, I'm Sara Anna Powers, and I've created a multi-six-figure online business as a certified coach, online business mentor and copywriter. I write online marketing campaigns for 7 and 8-figure personal brand business owners and personally mentor Christ-centered women around how to create their own six and multi-six figure companies online.
Before I dived into running my business full-time, I was a litigator for 8 years and am still licensed to practice law in multiple states. I had achieved my childhood dream (I wanted to be a lawyer from the time I saw Claire Huxtable on the Cosby Show), but I knew I was being called to a bigger and higher purpose.
In 2014, I hired a coach and began building a business online. And while I found amazing value in the virtual work that I did, it wasn't until I got myself in a room with other entrepreneurs who understood the type of business I wanted to build and could support me with my vision that everything really took off.
In fact, I was standing in a hotel tearoom at The Ritz in London, England, the moment I KNEW I needed to shift course in my business.
There is no substitute for the energy of attending a live event. When you're not separated by a computer screen, you'll uncover the clarity and alignment that comes ONLY from being 100% real and in person. Somehow, when you're standing directly in front of your mentor and surrounded by other people building online businesses who long to support you, all the pretense just fades away.
Things get REAL. That transparency and authenticity is exactly what you need to take your business to the next level.
I attend at least one live event every month, and it's been a huge factor in growing my business. It can be transformative for you, too. Not only will you interact with me personally and have the opportunity to ask your specific business questions and get direct feedback, you'll also be connecting with your colleagues, creating beautiful new biz friendships and even finding joint venture partners.
You don't need another course, membership program, or online training to build your business the RIGHT way. You need the transformation that comes when you get into a room of women who are motivated and determined to build powerful online businesses and keep God first!
I created Magnify LIVE because with all of the live events I've attended (DOZENS over the years I've been in business), none of them had faith as a stated focus of the event. And I know that the most impactful businesses on earth are those that give all the glory back to God!
Magnify LIVE is the event for you!
Your Investment Today: $497
Are you ready to create a rock-solid business plan that allows you to make the income and impact you desire while keeping your faith front and center?


days
hours
minutes
seconds
days
hours
minutes
seconds
Here's what you'll receive when you sign up to attend
Magnify LIVE:
3 Full Days of Business Mentoring in Atlanta, Georgia
Live, Interactive Sessions with Sara Anna Powers + a chance to have your own personal Hot Seat at the event
Rock-star speakers on key marketing topics who will equip you to find quality leads and make consistent sales within your business
A special online Zoom session prior to the event to help you maximize your time there
BONUS Access to a FB Group Specifically for Event Attendees so you can get to know each other.

>>> You can be EXCITED for Monday mornings again!
>>> You can stop choosing between getting your work done and being present for your family.
>>> You can take a Sabbath.
>>> You can do work that feels meaningful instead of busy work or padding the bottom lines of big corporations.
>>> You can touch thousands of lives for GOOD.
>>> You can make a living from the specific and unique purposes that God has planted in your heart.

You can create a purposeful, aligned online business
that is a vehicle for Kingdom impact.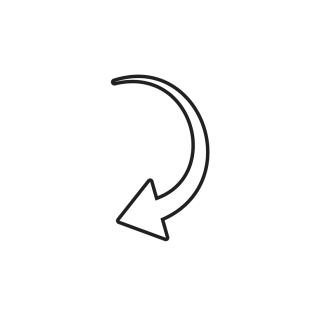 Raeanne Dimick | Web Designer
"When you have that LIVE element...
it changes everything!"
Jessica Drewek | Success Coach
"...I was able to
get over my perfectionism!"
Holly Murray | Success Coach
"I made lifelong connections with
the women that were there!"
Tracy May | Coach and Mentor
"The transformation that I
walked away with, was priceless!"
Your time in Atlanta at Magnify LIVE
can take your business to the next level!
Here's what our three days together will look like!
*** Please note that this schedule is tentative, and I reserve the right to amend the agenda. ***

October 2
9:30 am - 5:00 pm
We kick off our event with afternoon sessions that will help you get crystal clear on the WHY behind your business and the three things you must consider to create a profitable online business.
We'll also cover the foundations of building an online business, and you'll receive a list of key resources to put in place for maximum impact.
5:30 pm - 7:30 pm
Our VIP ticket holders are invited to an exclusive meet-and-greet reception and photo opportunity at a chic Atlanta locale.

October 3
9:30 am - 5:00 pm
We continue with powerful presentations from Sara Anna and our guest presenters. You'll receive transformative knowledge that you can implement to grow your online business immediately.
You'll also have the opportunity to experience personalized "Hot Seats" during which several attendees will receive personalized coaching from Sara Anna. VIP ticket-holders have the opportunity to apply for a Hot Seat!
There will be plenty of space throughout the day for networking with fellow attendees, and we'll break with plenty of time for you to enjoy dinner and get a good night's rest for our final day together.

October 4
9:30 am -5:00 pm
More teaching and implementation today, with a focus on powerful sales and marketing strategies. As an Endorsed Service Provider for Ray Edwards, Sara Anna's specialty is equipping you to communicate the value of your services in a way that resonates with your ideal clients.
You'll learn how to write magnetic marketing messages as well as how to present from stage. You'll also hear directly from members of Sara Anna's Magnify Mastermind, who will be on hand to share specific examples of how they have implemented these teachings and seen powerful results in their own businesses.
You'll be inspired, motivated, and equipped for your next level of business.

We've lined up the following stellar guest experts who will be training you throughout the event.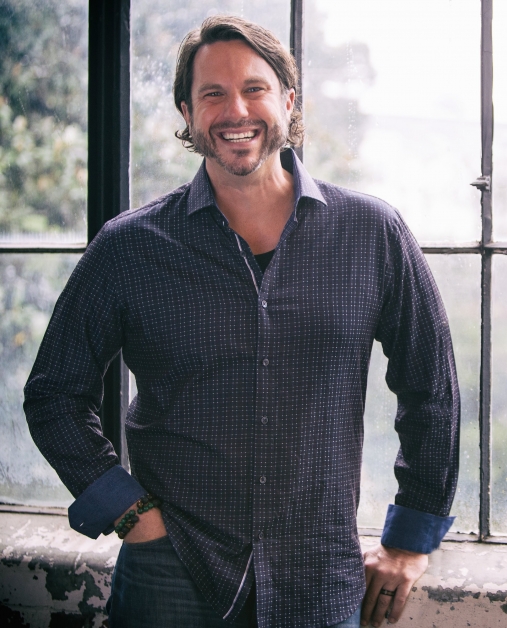 Tommy's purpose is to empower humans to build a legendary life. He guides his clients and audiences to discover a life of significance, while building a lasting legacy. The tools he shares show them how to work in their zone of brilliance, obtain financial freedom, and live with meaning and balance. This helps them become the person they've always wanted to be.
From overcoming incarceration as a young man to working at the largest financial consulting firms in the world he gained business notoriety and financial success. He became Senior Partner, International Practice Leader and Member of the Board of Directors. He looked successful on the outside, but was crumbling on the inside and almost lost everything. Tommy made the choice to transform his life and follow his true calling. He now works as a Featured Keynote Speaker, Author, and Business, Relationship and Mindset Coach.
"Build and Live a Legendary Life"
Over the past two decades, Sales Ninja and Growth Strategist, Laura Wright, has mastered the art of sales while closing a cool $43 million-plus (with love), and she still hasn't met a business—or business owner—whose results she couldn't better!

An acclaimed Speaker, Self-Published Author, Master Sales Coach and Founder of EPIC at Sales, Laura teaches ambitious, high-energy women how to create compelling offers and hone their sales skills for life-changing results, and she's passionate about holding the door open for women to empower themselves by creating more wealth in less time on their terms.

Laura currently lives in Baltimore with her husband, Shawn, her son, Dermot, and their big softie of a Bernese Mountain Dog, Oliver.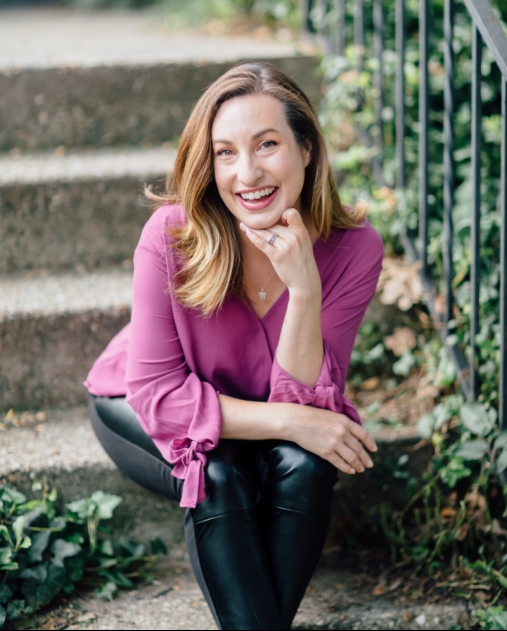 "Planning Moments with Intention –
It's All About the Blocks"
Teresa McCloy is the creator of the REALIFE Process®, Executive Coach, Accredited Enneagram Professional, Podcaster, and Keynote Speaker.
Through training, coaching, and consulting she serves her clients to move from living with their hair on fire to discovering clarity about the life they want to live each day and the business they want to lead.
Partnering together her own signature REALIFE Process® and tools such as the Enneagram Typology Profile, Teresa guides clients to a fresh way of intentional living!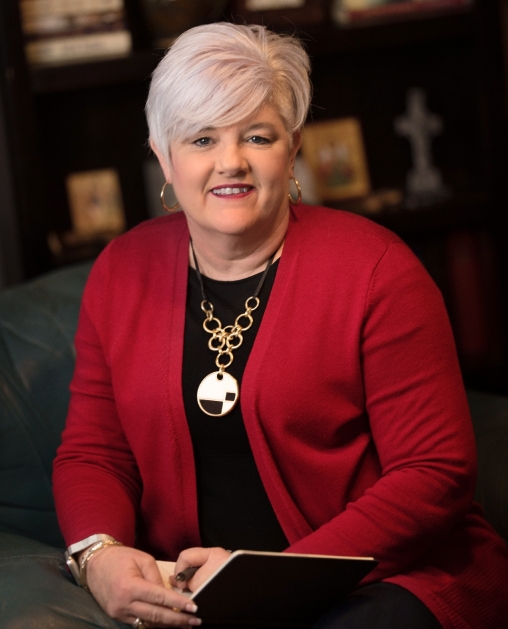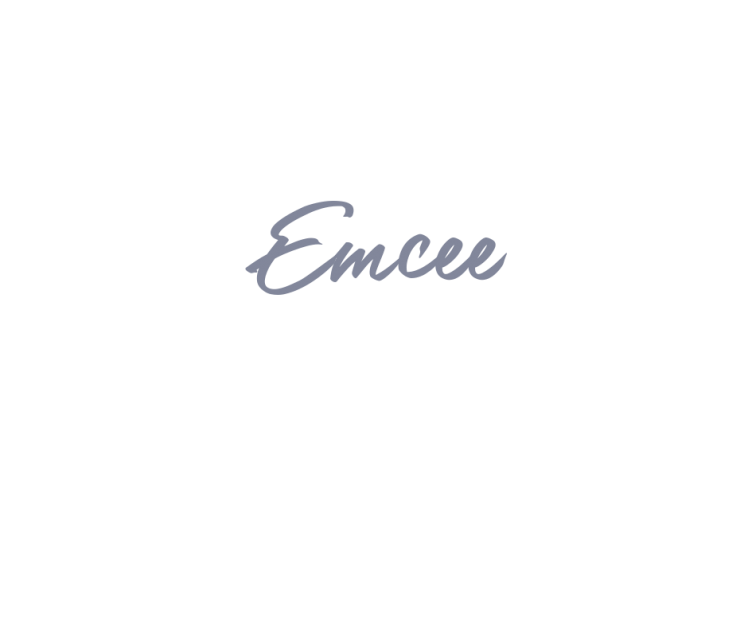 Rachel helps female entrepreneurs start and grow their
personal brand online businesses.

We're thrilled to announce that Rachel is also our official Emcee! She has hosted multiple, major live events across the nation, and her presence is guaranteed to keep your energy up!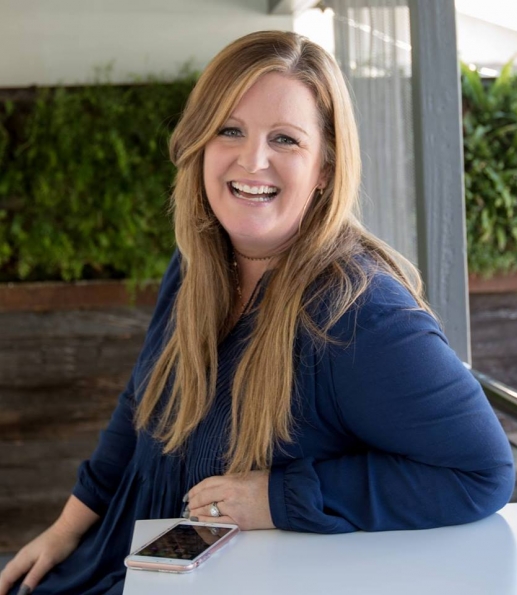 days
hours
minutes
seconds
days
hours
minutes
seconds

Magnify LIVE will be hosted at the beautiful Roam Perimeter Center in Atlanta.
This gorgeous, functional and welcoming space is the perfect location for our three days of instruction + implementation.
1151 Hammond Drive NE
Suite 240
Atlanta, GA 30346


The location of Magnify LIVE is perfectly nestled in the city of Atlanta, surrounded by dozens of accomodation options.

The official hotel of our event is the
Marriott Atlanta Perimeter Center
246 Perimeter Center Pkwy, NE Atlanta GA 30346
(770)394-6500 - mariott.com/atlpc
We also know that our attendees will be more than comfortable lodging at
The Westin Atlanta Perimeter North
7 Concourse Pkwy, NE Atlanta GA 30328
(770)395-3900 - westinatlantanorth.com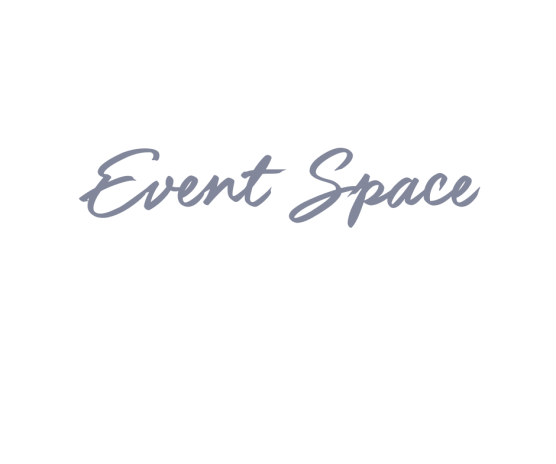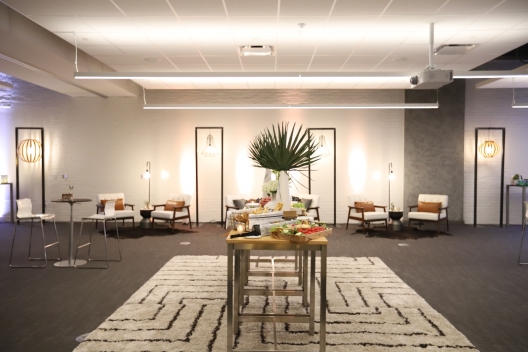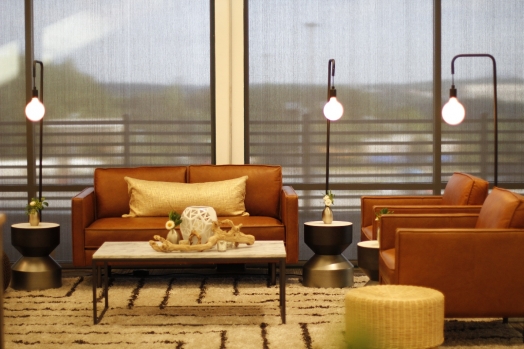 You've got questions? I've got answers!

Do I have to own a business to come to this event?
No! This event is for those who are growing online business from a faith-centered perspective AND for those who have a God-given desire to create an online business. In fact, if you're considering launching a new business, attending this event will help you find clarity around your next steps so you can move forward with confidence.
What hotel should I stay at?
We will be sending you an email with the specific address for our event + several hotel and restaurant recommendations at least three months prior to the event. We will meet in the Buckhead area of Atlanta, which has dozens of options for quality lodging.
What time does registration begin?
Registration opens at 9:00 am on October 2, and the event will begin promptly at 10 am. You will receive a more detailed schedule closer to the event date, but just know for now that our three days together will be value-packed!
What should I wear to the event?
Be comfortable! And also recognize that during the event you'll have the opportunity to network with women who can help you advance your business in major ways. You'll be interacting with world-class speakers and presenters, so business casual or snappy attire is suggested. Additionally, a professional photographer will be onsite to capture special moments throughout the event.
May I bring a friend?
We'd love for you to share this event with others in business. We recommend that you share the page as early as possible with those who might be interested so that they can make travel plans and block out these dates as soon as possible.
What happens once I purchase my ticket?
Immediately upon purchase, you'll receive an email confirmation. If you haven't received that confirmation within 24 hours, please contact us at success@saraannapowers.com. As the event draws near, we'll send you a detailed agenda, along with lodging and restaurant recommendations.
My question hasn't been addressed yet. Who can I ask?
We want to make sure all your questions are answered so you feel confident that THIS is the event for you! Please contact success@saraannapowers.com to ask us any additional question you'd like us to answer. Someone will respond to you within 2 business days.
Read this before you go!
I get it! The idea of attending a 3-day live event may feel like a LOT!
You've got a J-O-B to take leave from, a family to be present for, and/or a business to keep running. But if you feel called to create a successful, impactful online business, taking time to work ON your business (as opposed to IN it) is absolutely non-negotiable.
As I've built my own multi-six-figure online business, attending live events like this one has been transformational. Events are where I've connected with future clients, found my next mentors, and made life-long friendships with other entrepreneurial women.
This event is like none other in the marketplace, if that we are coming together to honor God with our businesses. I am very aware that the ONLY good things that have resulted in my business are a reflection of God's grace. I pray that this business he's allowed me to lead will continue to glorify Him, and I trust Him to use me to make a deep Kingdom impact. And I desire for your business, too, to live at the center of His will. Let's do this together, glorifying God and living out our purpose in 2019 and beyond!
So much love,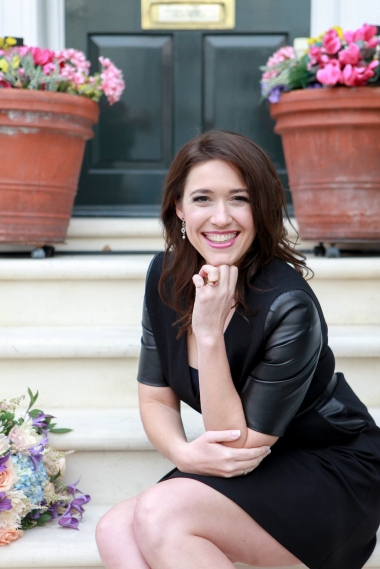 days
hours
minutes
seconds
days
hours
minutes
seconds